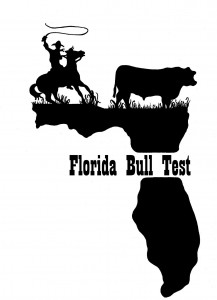 The 2011 Florida Bull Test was a success with 62 bulls averaging 3.3 pounds per day.  For the second year, individual feed efficiency was measured with the data made available to bull sale buyers.  Bull sale prices were up about $ 500 from the previous year, and averaged  a record $ 2,860 per bull.   
It is time to nominate bulls for the next test to be held from August 21 through December 12.  These bulls will be eligible for the sale that will be held on January 19, 2013.  The deadline to nominate bulls for the 2012 Florida Bull Test is Friday, June 15. 
The total cost for consigning a bull to the test is $ 850.  There is a non-refundable $ 50 per bull nomination fee that is applied towards the total cost of the test.  The additional $ 800 can be paid upon delivery of the bull, or it can be split into two installments:  $ 450 upon delivery and $ 350 on or before January 4, 2013.  
All of the forms, rules, schedule and additional information are available on the Florida bull test website:  http://nfrec.ifas.ufl.edu/fl_bull_test/ or by calling the Research Station 850-394-9124.
Doug Mayo